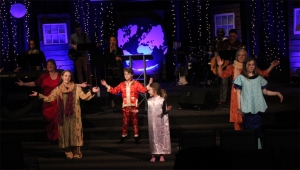 Upon entering Newport Church, Saturday, March 18 for DOVE's Mission Festival, everyone walked the red carpet and were enthusiastically greeted by two lines of international guests. A team of musicians from South Africa led in a time of praise and worship. With a variety of international costumes and attire we united vocally in one accord to exult our one Lord and King.  A multi-aged group praised through an expression of dance. We prayed for those serving abroad and those planning to travel to distant places later this year. The offering, in addition to money, was gift bags to distribute to those who need personal items, perhaps due to homelessness. As these will be distributed in the weeks ahead through various ministries, we pray the receivers will be touched by God's love.
Jim Yost, a missionary for 4 decades in Indonesia, shared stories from his life and challenged everyone to reach people around us wherever we are and by going to other nations. This call to missions is to love those who may not walk into a church building.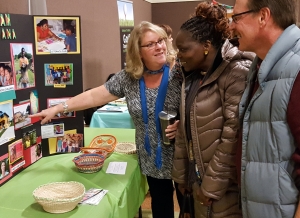 Following the worship service, fellowship happened while eating together in the gym and interacting with missionaries who displayed their work and shared their call to reach the world.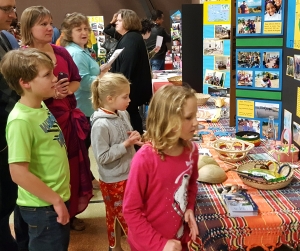 The Festival included activities that involved children, teens and adults. If you missed attending this annual event, plan to come next spring! 
More photos on Facebook here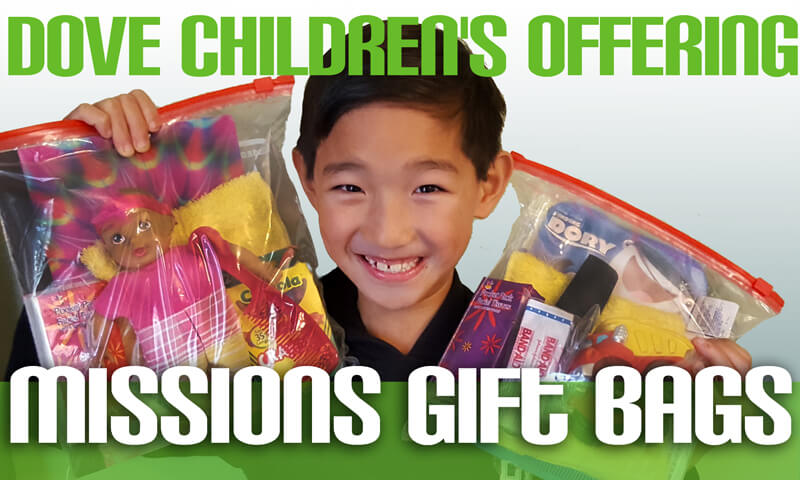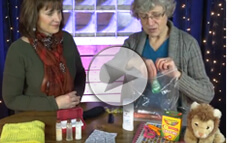 For many years we encouraged children in DOVE USA churches to collect money once a year for a specific overseas missions outreach. This year we invite our children to focus on the needs of families nearer home in USA. Children can make gift bags for both children and adults in need. Suggested items are listed below.
Bags may be returned to the office in Lititz by March 31st.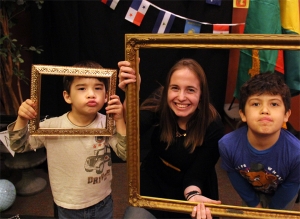 Child bags may include:
Toothbrush and toothpaste
Baby shampoo, body wash, comb
Tissues / baby wipes
Crayons and coloring book
Stickers / small toy
Note card to the person receiving the bag
Adult bags may include:
Toothbrush and toothpaste
Soap and deodorant
Shampoo/conditioner / comb
Tissues / baby wipes
Hand sanitizer / lotion
Socks / hat
Cough drops / mints
Note card to the person receiving the bag
For details call: 717.627.1996 or email
Read a report from 2016 here