Immediate opening: Montrouis, Haiti
Transforming Leaders International, a registered 501(c)(3) charity in the USA, is seeking to appoint a coordinator for its ministry in Haiti.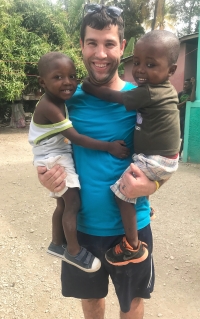 This is a two-year term.
Coordinator responsibilities: 
Manage and maintain the mission compound
Host teams staying at the compound by preparing meals and arranging ground transportation
Assist teams to accomplish their ministry objectives and to provide resources necessary for teams and team members
Other potential areas of ministry, depending on gifts and experience:
Develop relationships with Haitians for spiritual mentoring
Promote and lead Paradigm Shift Entrepreneur curriculum
Manage a business as a model for teaching business to Haitians
Teach English as a second language
Develop ministry to orphans and other children/youth
Develop agricultural projects/hydroponics
Provide liaison work for team projects and the TLI director as needed
Other ministry as agreed with the TLI director
Qualifications:
Mature believer
Have an endorsement by a pastor or spiritual mentor
Complete DOVE Mission International application processes
Have leadership training and/or experience in church or a non-profit organization
Have an understanding of how to serve cross-culturally
Click here to download the full job description. If you are interested in this position, send an initial inquiry or questions to Peter Bunton at 
Love's Door, Zambia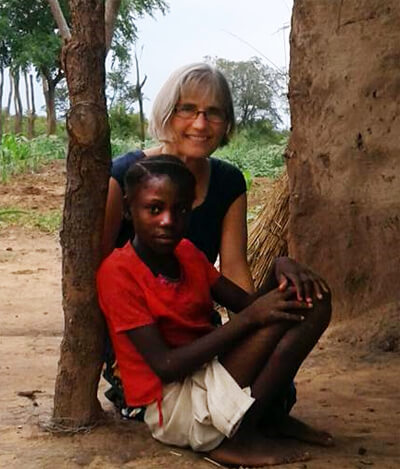 Seeking short-term and long-term missionaries to serve with Love's Door, Zambia to help with the following:
Administration / Clerical / Organisational tasks
Managing short-term teams, interns, communication with visitors
Groundskeeper / Manager – help make our village base a paradise
House manager – to organise food, chore schedules, cleaning duties, etc.
Mechanical / Building / Handyman
Social Worker / Counselor
Children's ministry specialist
Gospel worker – plant simple churches, initiate discipleship in the village

 
 
Medellín, Colombia
Housing provided
Teach English / Youth work
Daily after-school club for older children and teenagers
Opportunities for building relationships with Colombian youth through English language club
Reasonable knowledge of Spanish required
1-year term

 
 
Kenya
Education: Rural Kenya
Teaching children aged 3 to 6 years in a village school (early childhood education)
Opportunities for building relationships in the community and adult education
Context: unreached tribes
3-month to 3-year term
Education: Coastal Kenya
Tutor children aged 5 to 15 years in all subjects (Local curriculum for the Kenyan school syllabus will be provided)
Opportunities for building relationships in the community through adult education
Context: unreached tribes
3-month to 3-year term
Medical: Rural Kenya
Providing medical services in a village setting where DOVE (DMA) has a clinic
Opportunities for building relationships in the community through:

agricultural training based on conservation agriculture
vocational training of adults

Context: unreached tribes
3-month to 3-year term
Web design/Communications: Nairobi, Kenya
Train staff on website maintenance and social media, web design and written communications
Opportunities for evangelism, discipleship and children's ministry
Up to a 6-month term
 
 
Egbe, Nigeria
The following positions are open at ECWA Hospital, Egbe. Serve anywhere from six months to two years.
Chief Operating Officer/Hospital Administrator 
Construction Manager
Family Physician
Surgeon
These are the most desired positions, but more are available. Click here to view these positions on the the ECWA Hospital, Egbe page.
For More Information
Contact Peter Bunton at the DMI office at 717-627-1996 or by email.
Other Locations
If you feel a call to a place not mentioned above, please contact the DMI office to discuss further possibilities via email or call 717-627-1996