We understand that during this time of uncertainty over international travel and personal health, those interested in missions may not want to commit at this time. If you are interested in long-term missions, be it one of the structured programs below or blazing your own trail, please reach out to us! We would love to at the very least start the conversation. 
NEW: Year of Destiny in the Balkans
September 2020 to August 2021
Spend a year serving God in missions in southeastern Europe, based in Bulgaria. Participate in God's mission in Turkey and study the Bible on location in Greece!
Purpose
To serve God alongside Dove Christian Fellowship in the city of Sliven, Bulgaria
To experience world missions, by also ministering beyond Bulgaria into Turkey
To become proficient in the Bulgarian language
To develop new ministry skills
To understand the Bible better as you study key New Testament texts in the very location of churches in Greece to which the letters were written (in Philippi and Thessaloniki)
Ministry opportunities
Outreach to children
Developing a new group for teenagers
Developing a social media strategy for the church's communication and outreach
Serving a gypsy community in the mountains
NEW: Year for God in New Zealand
One year of ministry with a flexible start time
Purpose
Focus on prayer and worship by serving in the YWAM Furnace Prayer Room through music, evangelism and/or administrative work (you do not need to apply to YWAM)
Assist the Smith family in practical ways
Participate in the One Thing Internship
Grow in cross-cultural understanding
Deepen your relationship with God in an intentional way
Download the full ministry description here.
Love's Door, Zambia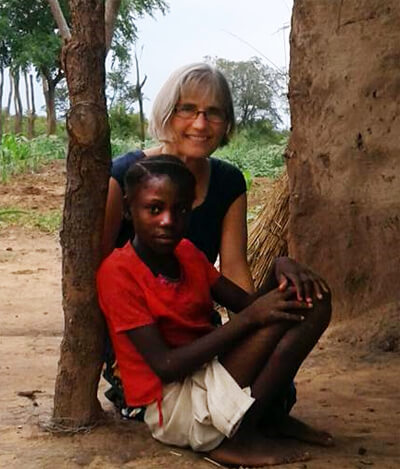 Offering short-term and long-term mission opportunities to serve with Love's Door, Zambia. Tasks may include:
Administration / Clerical / Organisation tasks
Managing short-term teams, interns, communication with visitors
Groundskeeper / Manager – help make our village base a paradise
House manager – organise food, chore schedules, cleaning duties, etc.
Mechanical / Building / Handyman
Social Worker / Counselor
Children's ministry
Gospel worker – plant simple churches, initiate discipleship in the village

 
 
Medellín, Colombia
Housing provided
Teach English / Youth work
Daily after-school club for older children and teenagers
Opportunities for building relationships with Colombian youth through English language club
Reasonable knowledge of Spanish required
1-year term

 
 
Kenya
Education: Rural Kenya
Teach children aged 3 to 6 in a village school
Opportunities for building relationships in the community and adult education
Work with unreached people groups
3-month to 3-year term
Education: Coastal Kenya
Tutor children aged 5 to 15 years in all subjects (The local curriculum will be provided)
Opportunities for building relationships in the community through adult education
Work with unreached people groups
3-month to 3-year term
Medical: Rural Kenya
Provide medical services in a village setting where DOVE Mission Africa (DMA) has a clinic
Opportunities for building relationships in the community through:

agricultural training based on conservation agriculture
vocational training of adults

Work with unreached people groups
3-month to 3-year term
Web design/Communications: Nairobi, Kenya
Train staff on website maintenance and social media, web design and written communications
Opportunities for evangelism, discipleship and children's ministry
Up to a 6-month term
 
 
Egbe, Nigeria
The following positions are open at ECWA Hospital, Egbe. Serve anywhere from six months to two years.
Chief Operating Officer/Hospital Administrator 
Construction Manager
Family Physician
Surgeon
These are the most desired positions, but more are available. Click here to view these positions on the the ECWA Hospital, Egbe page.
For More Information
Contact Peter Bunton at the DMI office at 717-627-1996 or by email.
Other Locations
If you feel a call to a place not mentioned above, please contact the DMI office to discuss further possibilities via email or call 717-627-1996
Looking for service opportunities in a shorter time frame? Check out our internship program!