EMT: Evangelistic Missions Training
June 19-27, 2020   |   Reading, PA
Phase One: June 19-23   
Phase Two: June 23-27
EMT stands for Evangelistic Missions Training and has served as a transformational event in the lives of DOVE Youth for over 25 years. This week-long overnight training is designed to teach students 'the normal Christian life' of outreach, love, and relationship with God. We do this through key teachings followed immediately by outreaches in downtown Reading, PA. High schoolers experience a paradigm shift as they discover missions isn't just something they do, but it is actually who they are. This eight-day training and outreach will not be easy, but we do know your greatest life is behind your 'yes' to Jesus!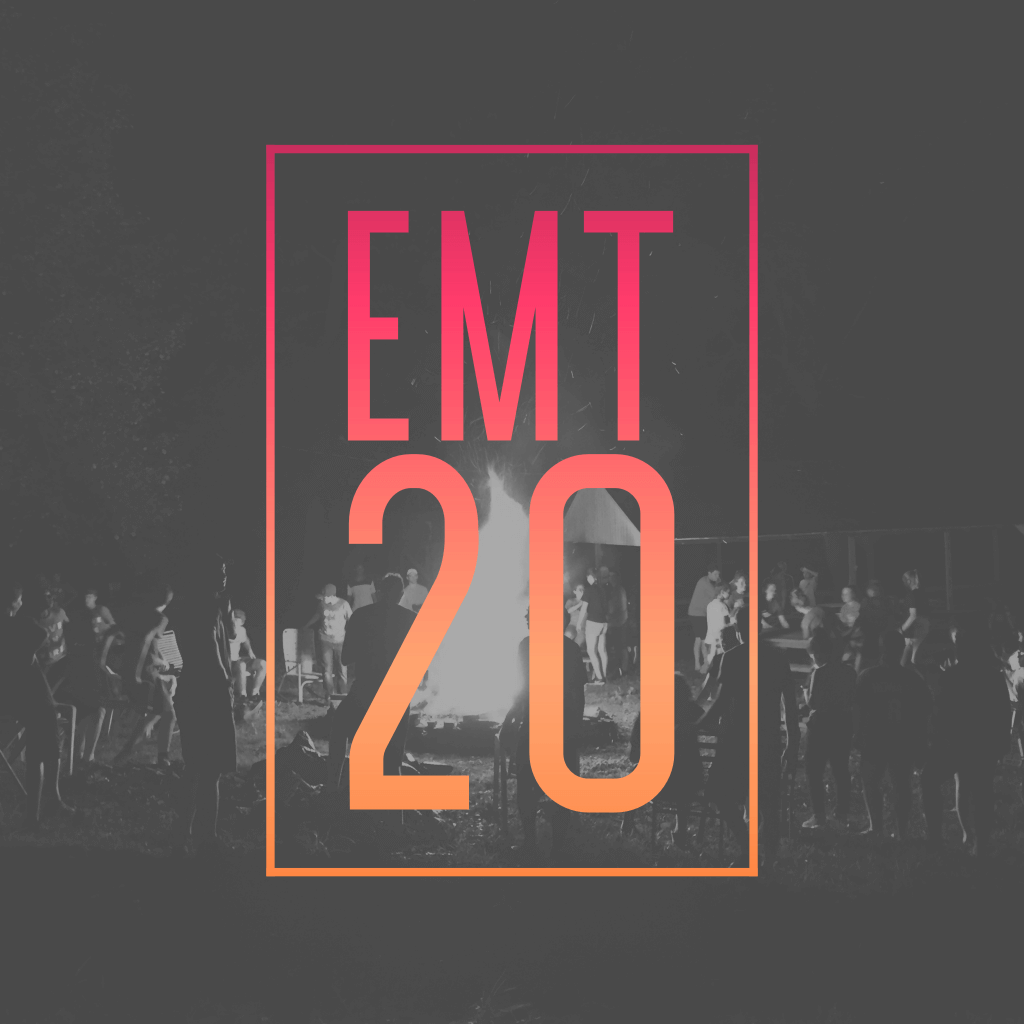 "EMT was one of the greatest weeks of my life" – 2019 EMT student
"I wish I could spend the whole summer at EMT" – 2019 EMT student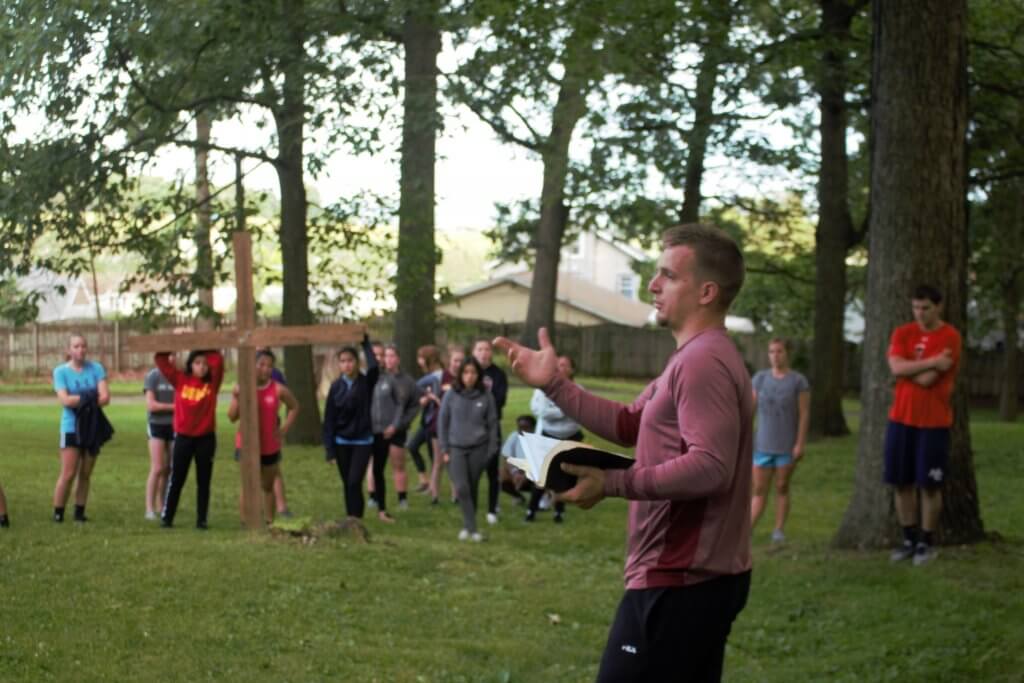 Phase One: Equip and Activate
God has a unique call on your life. Through powerful teaching, prayer, and worship discover the distinct ways that God has equipped you to share the love of God. At EMT we will empower you with the resources of Heaven to know who you are and whose you are. After Jesus equipped his disciples, he sent them out "to proclaim the Kingdom of God." Being sent activated their faith! Throughout the four-day training, we will activate our faith in the afternoons in Reading, PA through service and street evangelism.
Phase Two: Launch
2020 Teams: SPORTS | CREATIVE ARTS | KIDZ CAMP | SPIRIT LED
After equipping and activation, you are ready to launch into a four-day outreach with a team of young people in Reading and the surrounding region! The 2020 launch teams are a kidz camp team, creative arts team,  sports outreach team, or a spirit led evangelism team.  You choose on your application where you serve for this phase based upon your passion and gifts! Space is limited, and will be filled on a first come, first serve basis. Launch teams will debrief Saturday, June 27 before returning home.
Read a full report and view pictures from EMT 2019, click here.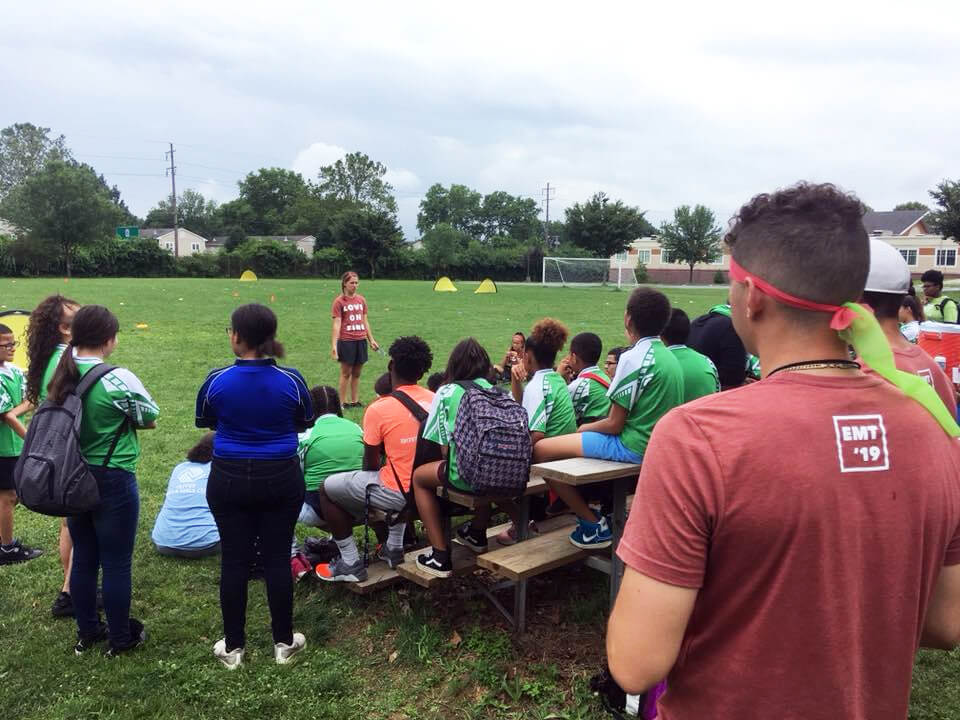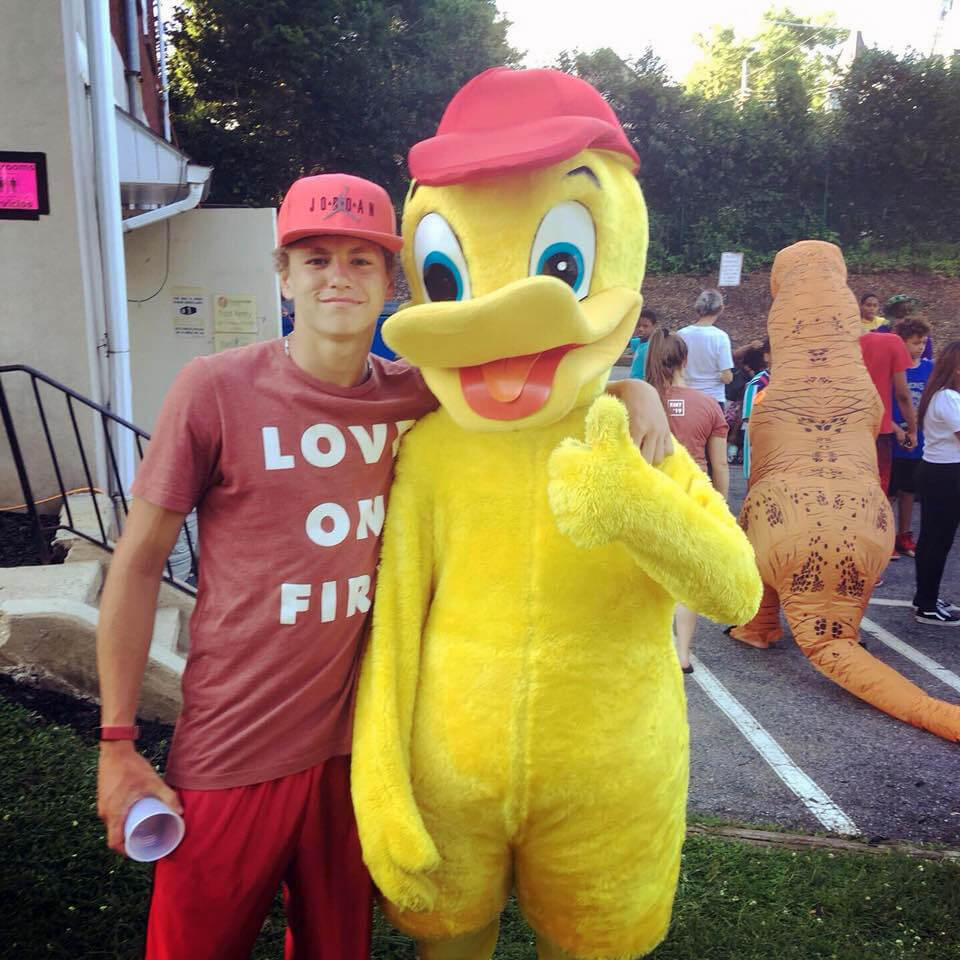 Qualifications
EMT is for teens 13 to 18 years old who have a serious desire to live for God and reach our world. A youth leader must affirm that applicants are prepared for this challenging experience.
Early-bird Discount Price
Phase 1: $260    |    Phase 1+2: $360     |   Apply before May 1, price increases by $20 after.
With your sign-up you will be charged $50. This allows our team to know you are committed to attending EMT.  Upon being accepted to EMT, that amount goes towards your final balance for EMT due on June 19th at check in. (Ex. For a student attending Phase 1+2 who applies before May 1, their final cost will be $310 = $360 total cost – $50 application fee)
Apply before May 1 for the early-bird discount. We hope to see you there!
Looking for an international missions experience?
For those who have been with the DOVE family for more than a few years, you would note that for years we sent out youth international teams during the second phase of EMT. In 2019, we made a strategic shift. We still send out youth international teams, but they are sent throughout the summer, not tied directly to the dates of EMT. In fact, we are sending 3 youth teams out in July and August of 2020 – read about them here! This shift allows us to continue to provide international opportunities, yet also provide an 8-day 'mission trip' experience for a much more affordable price. A price that a student could afford to attend year-after-year with minimal fundraising and experience ongoing transformation. We still massively affirm international missions and encourage every student to experience the nations if they are able!
 
For any teenager travelling internationally in 2020, we strongly recommend attending Phase 1 of EMT as it provides key teachings that will equip you for the mission field.