EMT 2019:  Love on Fire
EMT is an acronym that stands for 'Evangelistic Missions Training.' It has equipped and activated thousands of young people, age 13-18, over the 28 years it has occurred within the DOVE movement.  This year was no different. Read this report on all God did in 2019! Mark your calendars to join us in 2020!
70 teens gathered in Reading, PA for one week in June in partnership with TransformChurch. They were trained and activated to be 'LOVE ON FIRE' in the streets of the city. This team really did it all: they beautified the city, served in rescue missions, performed dozens of creative arts performances in every park, held a multi-day soccer camp that reached over 200 children from the Boys and Girls Club, and helped to run a Kidz Camp at TransformChurch. All of that while also building a deep unity with one another. Their work cannot be overstated!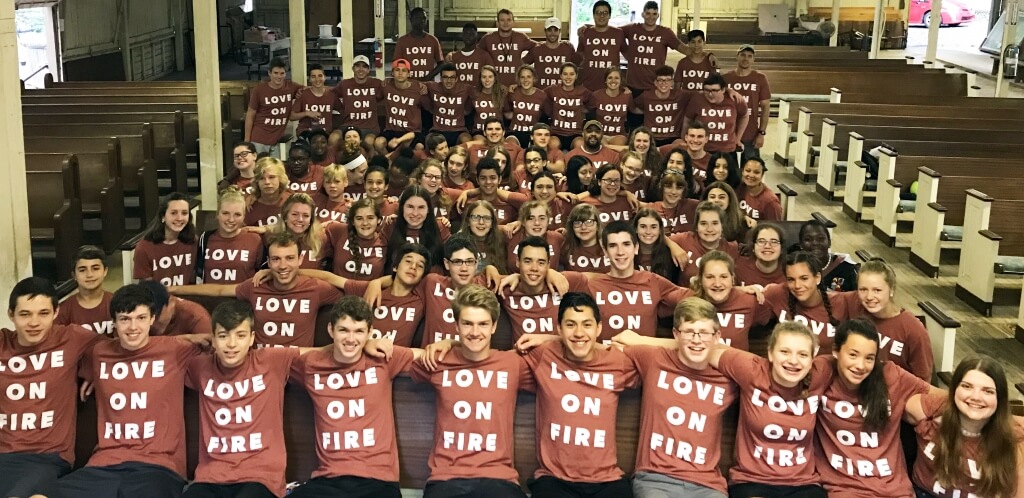 However, it was more than just the good work they did; it was HOW they served. It was the evident love they carried on outreach that was the demonstration of Jesus' love. Many in the streets were taken aback that teenagers genuinely wanted to pray for them. They open-heartedly received from this willing group of teens. Many tears were shed, and lives changed, as our youth prayed bold prayers of healing, peace, and grace over the people of Reading. Hundreds of people heard the gospel of Jesus, and we know more than 20 people committed their lives to Jesus from all age ranges. As we look back on what God has done, we are greatly encouraged. He is moving! Now, these teens have returned home with the same brave LOVE in their hearts, passionate to reach their environment with the good news of Christ. We believe in every one of them!
To see more photos from the trip follow @doveusayouth on Instagram
Join us for EMT 2020!
Tentative dates: June 19-27, 2020.
Details coming soon!