Saturday, April 25, 2020
4:00 pm
Newport Church
This event kicks off a weekend of celebration! Saturday we will celebrate all that God is doing in the nations through missions. Sunday's event is all about celebrating the 40th anniversary of DOVE. 
At the missions festival, worship God among the international body of Christ, hear a message from a missionary, and stay for our dinner and missions fair. This event is such a fun opportunity to meet DOVE missionaries and hear firsthand how they are impacting their communities for the Kingdom.
More details to come!
2019 festival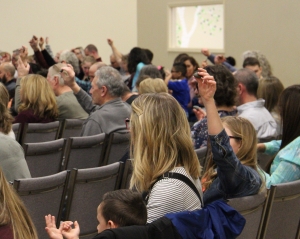 Mauricio and team did a splendid job weaving English with other languages during the worship time. It's wonderful to picture the Father receiving our worship in different languages and understanding them all.
We heard from missionaries Joel and Kellie and former intern Sage talk about one thing that they have done to create ripple effect for God's kingdom. Wes wrapped up our time together by inspiring us to think about one thing that we could do to create a ripple effect wherever we find ourselves. Each person received a stone to take home as a reminder of this.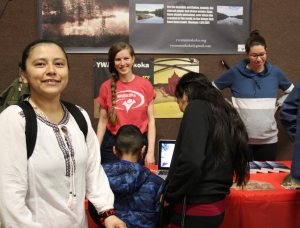 Food and fellowship always go well together, and everyone enjoyed a good deal of both after the service!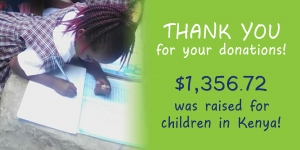 Every year at the festival we collect money that has been raised by children for children. This year we are raising money to support students at a school in Kenya. These children currently work on the floor, and only a few have space to work at a table. Your donations will go towards purchasing desks and chairs for the children to do their schoolwork. They will also be blessed with textbooks. Our goal this year is to raise $1,200. So far, we have around $950 raised. Thank you for your generosity!
We will collect donations until April 15. You can encourage your children to create a container to collect donations, such as a can or jar. We have labels available for download that you can print and attach to your container. You can mail in your donation to DMI, 11 Toll Gate Road, Lititz PA 17543.