DMI Mission Statement
DOVE Mission International exists to help everyone in DOVE USA engage in holistic and cross-cultural mission, send missionaries and missionary teams, support the DOVE family and the body of Christ with the final goal of reaching the unreached.
Long-Term Vision 
It is our desire to see the whole of DOVE USA become engaged with world missions. We envision:
Many missionaries serving among the nations
Teams of missionaries, church planters and people with other skills and gifts being utilized in advancing the kingdom of God among the nations
Many short-term teams traveling to the nations to support the long-term missions work and local churches
Works of compassionate outreach to those in need
Ministries to bring justice in areas where gross injustice currently exists
A movement of prayer for the world
Youth and young people being mobilized and mentored in the missionary task
Being the voice of missions to all DOVE USA churches encouraging involvement and participation
Participate in God's call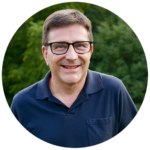 Peter Bunton
Peter, originally from Great Britain, lives in Pennsylvania. He serves on the DOVE International Apostolic Council and is a member of the DOVE Europe apostolic team. His main responsibility is the director of DOVE Mission International, where he helps develop and send missionaries from the USA. He has published works in the area of church history and cell groups and has received a PhD in missiology from the University of Manchester, England, for his research in founders' succession in international Christian movements and organizations. Read more about Peter.
Read articles written by Peter.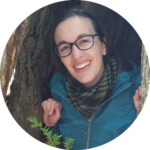 Hillary Vargas
Hillary has worked as an administrative assistant at the DOVE International and DOVE Mission International offices since 2018. She has bachelor's degrees in elementary education and Spanish and has spent time abroad in Guatemala and Chile. She taught English in the Republic of Moldova as a Peace Corps volunteer from 2014-2016. She and her husband, Adrin, reside in Lititz, PA.
Read an article by Hillary.