Cover your bases before launching out to plant a church
This teaching contains basic principles, not laws. Many sincere church planters and missionaries, after a few years of pioneering, seem to hit a brick wall. They are praying and believing, yet something does not seem to be working the way they anticipated.
There are spiritual bases for us to cover to be properly prepared to plant a church or launch out into a new area of ministry. In order to score in the game of baseball, the player must touch all the bases. If we learn to start out correctly, it is easier to finish properly. Paul said, "I have finished the race" (2 Timothy 4:7). May we all do the same!
Timing is crucial! There is a price to pay in preparation for church planting. Moses initially missed the timing of God by forty years. The Lord trained him to lead the children of Israel out of Egypt as he took care of his father-in-law's sheep.
The playing field is the grace of God (1 Corinthians 15:10)
We are completely dependent upon the grace of God. We are responsible (as the Lord's sons and daughters) to hit the ball and run. Others may assist us, but we are responsible before the Lord.
Home plate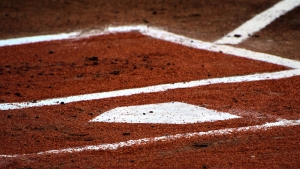 Home plate is the sending base (Ephesians 4:16). Where is your primary connection to the body of Christ? Who is sending you out? 2 Corinthians 10:12-17 speaks of fields of ministry and responsibility in the body of Christ. Which field are you in?
In Titus 1:5, we see Titus as an apostle commissioned by Paul to appoint local elders in every city.

In Acts 13:1-4, Barnabas and Saul were sent out of their local church at Antioch to plant churches and then reported back to their church a few years later (Acts 14:26-28).

If you do not have a local church, find a connection somewhere for both apostolic and pastoral accountability and protection. According to Hebrews 13:17, our spiritual leaders are called by God to watch out for our souls. Who is watching out for your soul? In Acts 15:1-4, Barnabas and Saul reported to the apostolic leadership of the early church.

It will be important for the other pastors and church leaders in the area you are planting to know that you were sent from somewhere and that you are not just a lone ranger without any accountability. The sending base is vital to provided resources and laborers for the early stages of the church plant.
For more Information and to Register for our upcoming eldership training  Click Here: Elders & Church Leadership Seminar
For more Church Planting Resources and to find out more about DOVE USA visit: DOVE USA Church Planting
Never miss a resource that we post! Subscribe to our Blog here