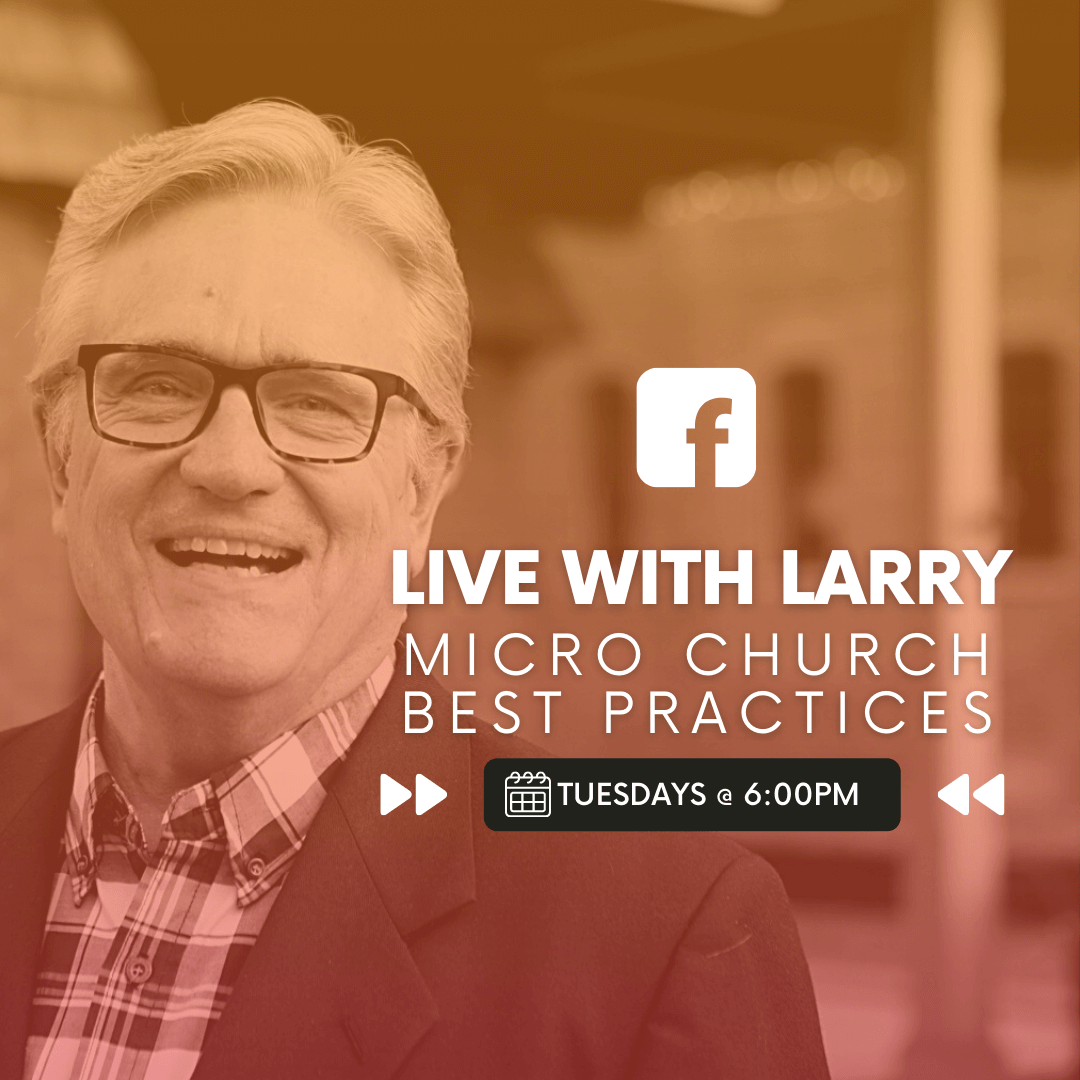 Live with Larry | Micro Church Best Practices
Micro churches, as a fresh expression of the church living in community, are flourishing around the world. Larry Kreider has decades of first-hand experience of how these networks fulfill the needs, calls, and passions of believers from every generation. Starting November 16th for four straight Tuesdays, Larry will be on live on Facebook at 6 p.m. EST to talk about best practices for micro churches.
During these four sessions, Larry will answer questions such as:
How are micro churches different from small groups?

How do micro church networks relate to churches with a more traditional structure?

What pitfalls should be avoided in micro church ministry?
We invite YOU to send in your questions. Submit your questions in the comments section on Facebook.